"River Ride" – 2 Hours
Escape to Northern California for an Adventure in the Saddle (and Out)
Enjoy a 2-hour horseback ride including horsemanship tips and a longer guided trail ride along shady, forested trails from the Saluti Horse Adventures stable in Somerset, CA. Ride through scenic and grassy terrain in pristine Northern California countryside down to the pastoral and calm Cosumnes River. Splash along to the other side then take a refreshing break at the riverside.
$195/pp for 2 hour trail ride
Friday, Saturdays and Sundays at 9:00 AM 
Add winetasting at Saluti Cellars following your ride +$15 and/or gourmet pizza +$20
Private 2 or 3 hour rides also available. Call us to book a private ride!
6 Rider maximum; 2 rider minimum; 1 Young Rider maximum and 1 Large Rider maximum (200+ pounds)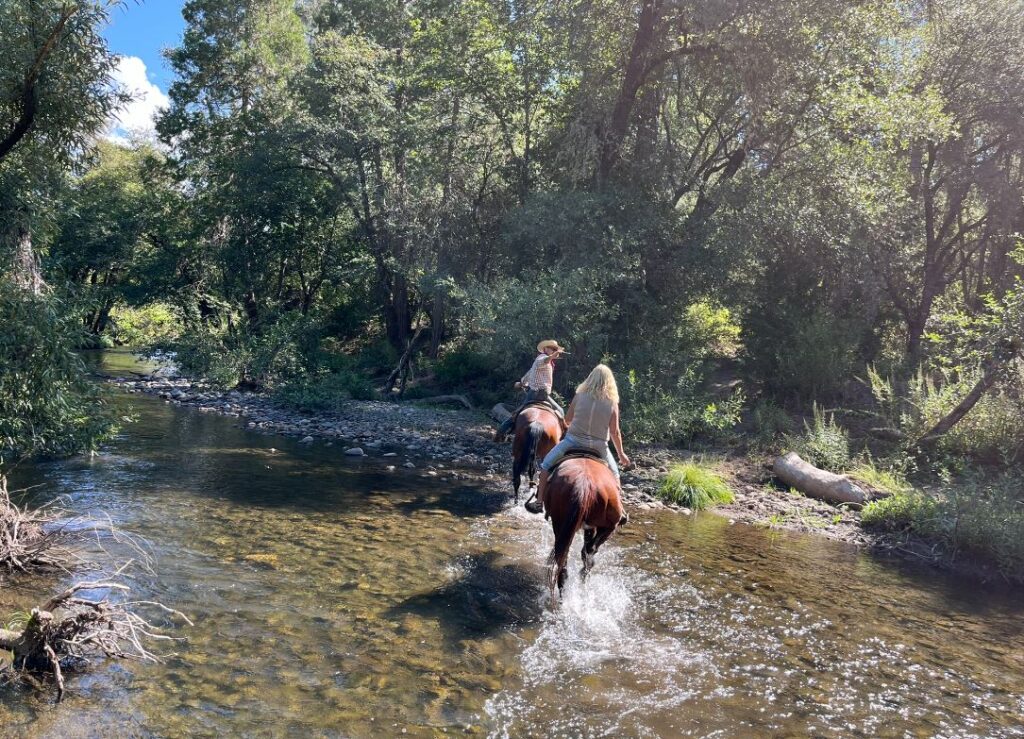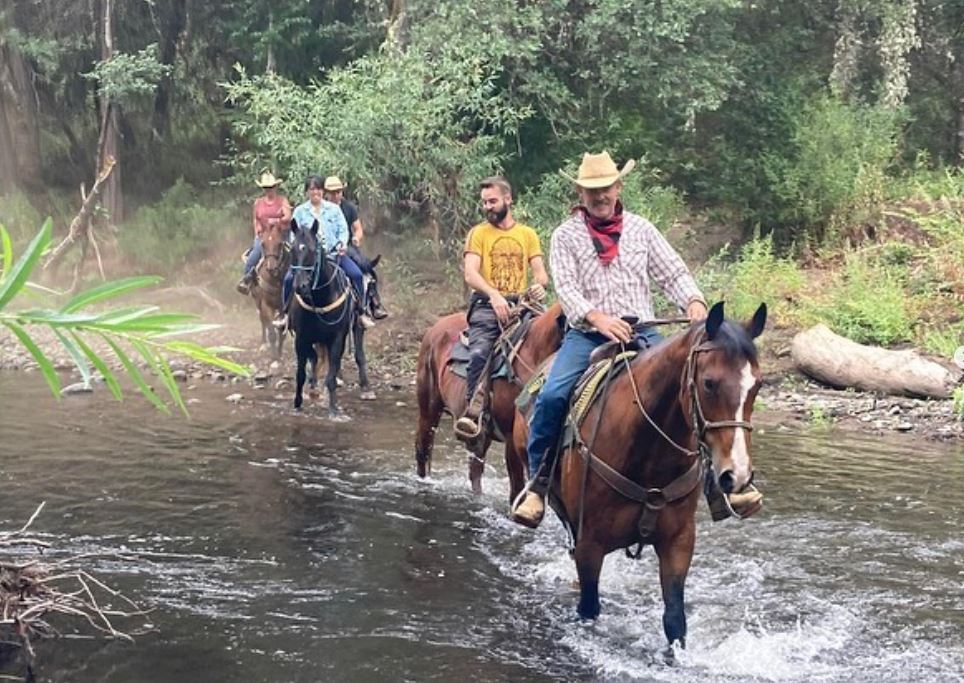 A Day of Fun in the Saddle (and Out)
Set out on a 2-hour horseback riding adventure including a safety briefing and scenic horse back ride to and through the Cosumnes River, and pizza and winetasting if you like afterwards at award-winning Saluti Cellars! You'll get to ride to secret riverside spots only available on longer rides and learn all about the history and geology of this area. We'll pattern your ride to your group's riding skills and interests. This is the ultimate Northern California Gold Country adventure!
Indulge the Hidden Cowgirl or Cowboy in You
If you love horses, spending a full day with them is just magical. You'll learn all about how they communicate with each other and with you. And the best part? You'll learn horse handling and horsemanship while experiencing some of Northern California's best scenery – at your own pace. Add a delicious pizza lunch and some afternoon winetasting…well what could be better?